Optimize your whole sales flow with inFlow



One system for sales, fulfillment, and invoicing
Most sales systems feature inventory as an add-on. But inFlow was built with inventory tracking and sales at its core. This deep integration improves communication between your sales and warehouse teams, and even your accountant.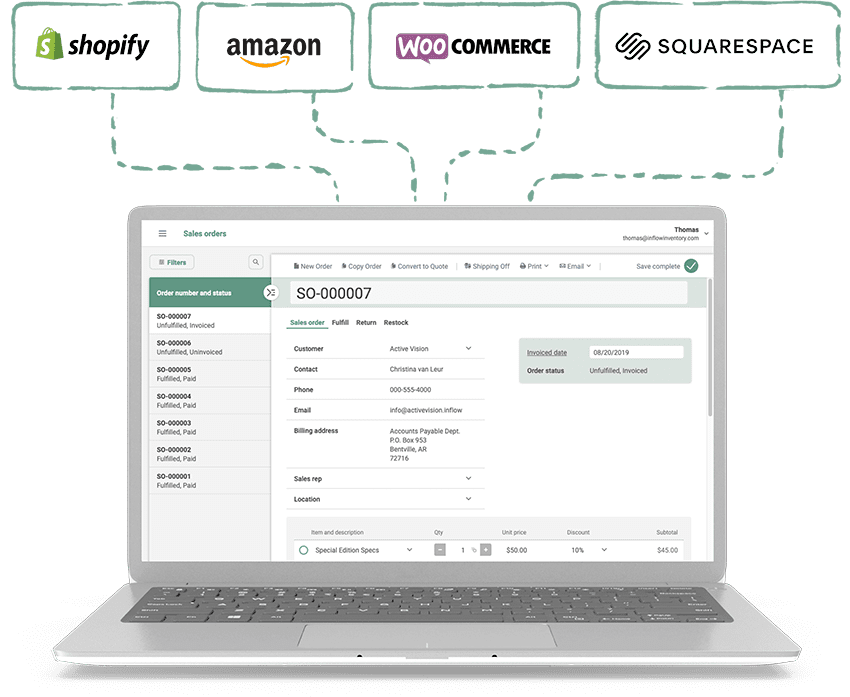 Update inventory as you
make the sale
New invoices reserve stock automatically as you save them. Low-stock warnings appear if you try to sell more than you have. When your sales and warehouse teams are working with the same information in real time, your business runs like a well-oiled machine.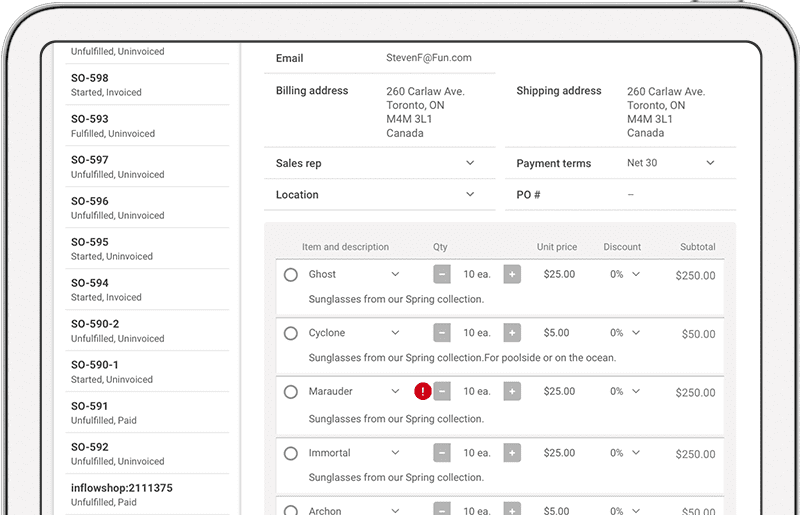 Send invoices, receive payments
Generate professional, itemized invoices to your customers that they can pay right from their browsers (US and Canada only).
Oh, and inFlow can push your sales and purchases automatically to QuickBooks Online. So you'll cut down on double entry and reduce the chances of errors.

Trusted by
large, medium and small
businesses worldwide.
Sales and invoice tracking features
Improve your sales flow today with inFlow

No credit card required. Sign up now!